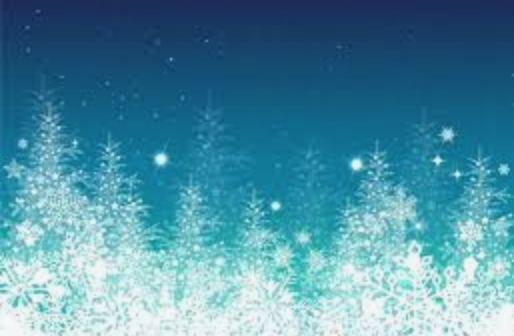 The days are getting shorter, carols are playing everywhere, and annual Santa Claus parades are popping up all over Muskoka. Christmas is just around the corner…
There are plenty of events in the region to help you get in the spirit, so if you missed the parades mark your calendar for some of this festive fun—maybe you'll even make an annual tradition of one of them (if you haven't already!).
If you have wee ones in your life, or if you're just young at heart, or head to Santafest at Santa's Village in Bracebridge or catch the Portage Flyer train in Huntsville (our own version of The Polar Express!) to make one last pitch to Santa. Leave a letter for the jolly old elf at a special mail box outside Christmas Tyme on Main Street in Huntsville. Or maybe you'd prefer to watch the big guy don skis for the annual Torchlight Parade at Hidden Valley Highlands Ski Area on Christmas Eve?
Or maybe your traditions have an outdoor element… a moonlit snowshoe walk on Christmas Eve, a family skate on one of Muskoka's many skating trails like the ones at Arrowhead Provincial Park north of Huntsville, Memorial Park in Bracebridge, or at Johnston's Cranberry Marsh in Bala.
You could light up your New Year's Eve with early, family-friendly fireworks at Hidden Valley Highlands Ski Area or head to Arrowhead for the first Fire and Ice night on the skating trail (weather permitting – check their website to confirm). If you already have plans for the big night, you can get a jump on the celebration with a torchlight skate on the cranberry marsh trail on December 29. (All of these events are weather permitting, of course—be sure to check their websites to confirm the fun is still a go before you head out.)
You can create traditions closer to home, too. A roaring fire and friends gathered for fondue night. A build-a-snowman party. Or a day spent baking delicious Christmas goodness. (If you're not a baker, but need an easy go-to treat that just about everyone will love, try the fudge recipe below. It's easy as they come, next to buying it pre-made, but you don't need to tell anyone!)
Super-fast festive fudge
What you need:
3 cups semisweet chocolate chips
1 (14 ounce) can sweetened condensed milk
1/4 cup butter
1 cup chopped pistachios, cashews or walnuts (optional)
Crushed candy canes for topping (optional)
How to make it:
Place chocolate chips, sweetened condensed milk, and butter or margarine in large microwaveable bowl. Zap in microwave on medium until chips are melted, about 3-5 minutes, stirring once or twice during cooking. You can also melt the chocolate chips over a double boiler if you prefer.
Stir in nuts, if desired.
Pour into well-greased 8×8-inch glass baking dish.
Sprinkle with crushed candy canes, if desired.
Refrigerate until set.
(Adapted from All Recipes)
Whether you celebrate Christmas, Hanukkah, Kwanzaa or Festivus, happy holidays to you and yours!